Banquet Center Events
Bridal Suite
Event Center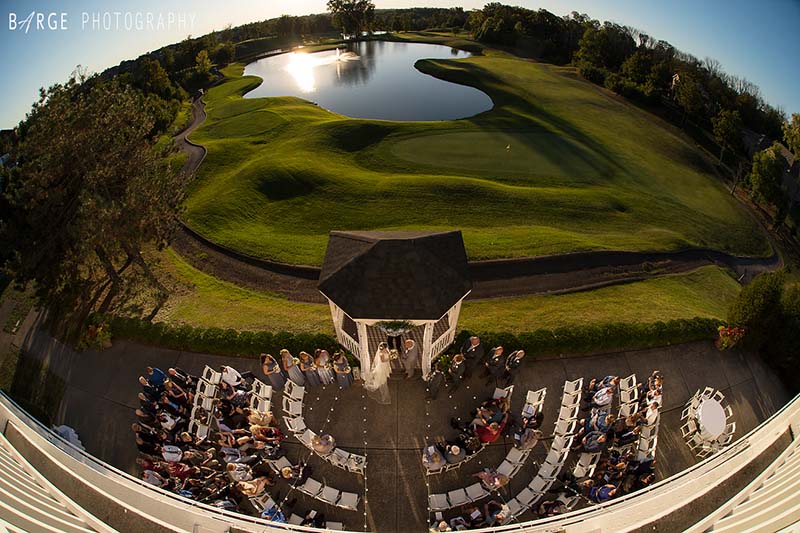 The Event Center at Pebble Creek has a romantic country club setting built to mirror classic southern colonial architecture. The building houses an open foyer, wooden trim, crystal chandeliers and traditional dining room chairs. Our outdoor terrace opens to a panoramic view of the golf course, lakes, wooded hills and valleys.
Why Pebble Creek?
Our professional waitstaff and event planners want to make your special day perfect. We take care of all the set-up and clean-up following the event in addition to any planning that needs to be done. We have years of experience hosting fun, romantic weddings; let us help you make your day perfect!
2018 Couples' Choice Award Winner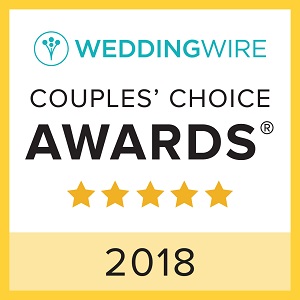 Pebble Creek is one of this year's winners! The WeddingWire Couples' Choice Awards® recognize the top five percent of local wedding professionals on WeddingWire who demonstrate excellence in quality, service, responsiveness, and professionalism. Winners are determined by reviews from over a million WeddingWire newlyweds.
Accommodations
We have four banquet rooms; each has outdoor mingling space available on our verandas or terrace. The size of each room ranges and will accommodate groups from 10 to 300 guests. The outdoor terrace and elegant gazebo are the perfect location for outdoor wedding ceremonies before guests enter the Garden Room to enjoy the wedding reception. Our outdoor space is also perfect for a fun, pre-dinner cocktail reception to celebrate the couple.
Decorated for the Holidays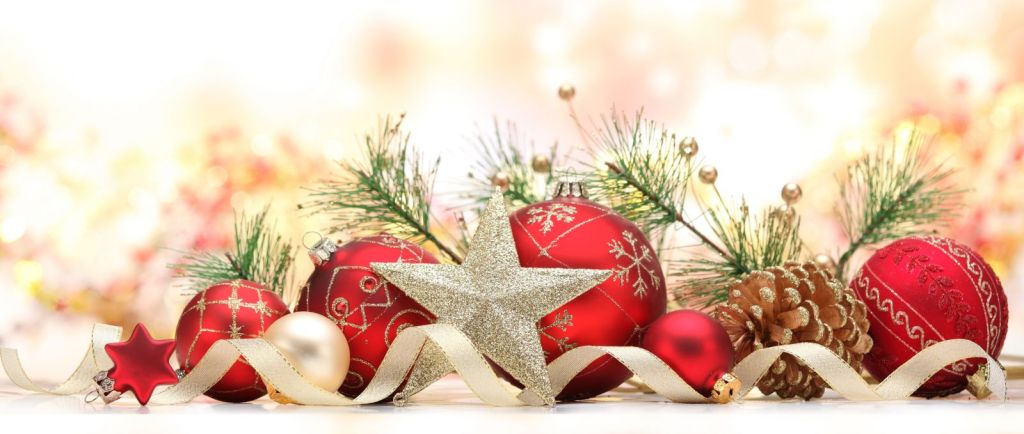 The building is beautifully decorated during the winter months for the holidays. A Christmas tree is placed in every banquet space during December for all our holiday parties and winter weddings.
Find Us
Pebble creek is conveniently located just off I-275 in Colerain Township. We are just 20 minutes from downtown Cincinnati and 20 minutes from West Chester, OH.
Amenities- What amenities do we offer?
Free parking
Set-up and clean-up
Linens, china, glassware
Professional event planning and wait staff
Our package prices start at per person and we are also able to customize a menu to fit your needs.
Click Here To Request More Information
Pebble Creek Golf Course Banquets & Weddings
Reviews
We had our ceremony and reception at Pebble Creek on July 2, 2016. First off, the place is GORGEOUS! You can not beat the views at this place… our guests still can't get over it! We worked with Teresa mostly and she is FABULOUS! She really knows the answer to every question you could ever ask! She was also genuinely happy and excited for us, even though she works with so many couples! We used the garden room which was the perfect size for our 135 guests. It was spacious and not too cramped at all. They did a great job of having everything ready for set up (with the help of the wonderful Jacob). The food was delicious and filling! They offer great package deals which makes figuring out costs easy! Everything is included so you don't have to worry about anything! And, there are lots to choose from! We would absolutely recommend Pebble Creek to anyone wanting to get married in the area! Go Teresa and Team! READ MORE
---
So far, we've only had our initial consultation/tour with Teresa. The grounds were quaint and beautiful. It's a place that doesn't necessarily feel like a banquet hall. The building is a plantation style building; so, it has more of a 'home' quality. They have plenty of space for a large wedding but it we'll get the feel of a more intimate setting. READ MORE
---
Perfect wedding ceremony and reception! Teresa was great! She always responded to my emails in the same day! She helped me through everything! The food at the venue was delicious! I was super stressed out when i arrived because of hair issues and it was rainy but she helped calm me down and we still were able to get married outside! Not only was the venue beautiful it was reasonable priced and affordable! It was perfect! READ MORE
---
We had our ceremony and reception at Pebble Creek and we loved everything about our decision to book there. Teresa was very accommodating and easy to get a hold of whenever last minute questions came up! The facility was beautiful and our pictures are amazing. The staff was able to flawlessly transform the different rooms to accommodate the ceremony, cocktail hour and reception; even with our 240 guests getting in their way. The food was delicious and we added a Mac and Cheese bar after dinner that was a huge hit! We would tell anyone who asked to book with them. READ MORE
---
Our rehearsal dinner was beautiful in the library room. It was perfect for our winter wedding.
READ MORE
---
Theresa, Mary and all the staff were the best! There is nothing we would change or do different, the food was delicious, we had numerous comments on the food, professionalism of staff, bartenders etc. and all of our vendors like to work at Pebble Creek as well. The sunset view over the water/golf course is truly priceless in the wedding photos! Perfect! READ MORE
---
We had our ceremony and reception all at Pebble Creek Golf Course in July 2015. I'm so glad that we didn't look elsewhere. The grounds were beautiful and Teresa, Mary and the entire staff made sure that our special day was perfect. They were there to make sure that we walked down the aisle at just the right time!! They took care of us from the moment we entered the front door for our first tour until the moment we left after our reception. The price was reasonable and everything was perfect. They were fantastic to work with and I would recommend them to anyone look for a place to hold their ceremony and reception for a great price. READ MORE